------------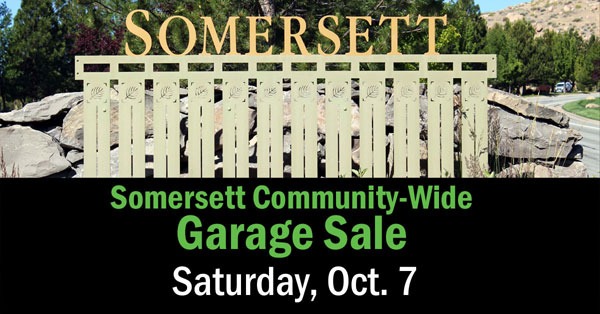 Final garage sale of the year!
When: Saturday, Oct. 7, from 7 am to 3 pm

Hey there, Somersett residents. Are you ready to declutter, connect with your neighbors, and discover hidden treasures? The final community-wide garage sale is Saturday, Oct. 7!
If you plan to host a garage sale, get your home listed on our map of participating homes, fill out this form, or email [email protected] with your name and address by the end of the day on Tuesday, Oct. 3. 
If you'd like to shop the sale, look for a digital map of participating homes on the home page of www.Somersett.org starting on Monday, Oct. 2. Be sure to scroll around the map – many addresses have listed items they are selling.