Stay in touch with your community!
Sign up for enewsletters from Somersett Owners Association by filling out THIS FORM



 ___________________________________________________________________________



Sign up for Neighborhood of Lights!
The Fifth Annual Neighborhood of Lights will once again light up the community in December. This mapped tour of homes decked out in holiday displays is becoming a favorite tradition here in Somersett. Children and adults alike appreciate seeing their community sparkle with the spirit of their neighbors' decorating efforts as they vote for their favorite displays.
This year we are thrilled to welcome a special guest – a fire truck from Reno Fire Department will lead our Holiday Caravan on Sunday, Dec. 12. Golf carts and other vehicles decked out in holiday lights and decorations will follow the fire truck through the streets of Somersett, waving and spreading holiday cheer to all who come out to greet them.
We hope you will consider entering your home to be entered into our contest and featured on our map of decorated homes. Categories are:
Classic: Traditional decorations
Griswold: Over-the-top fun
Young People's Choice: Displays which appeal to those under age 17
Just Decorating: You have holiday decorations that your neighbors might enjoy, but you don't want your display to be voted on. All addresses in this category will be entered into a raffle for a prize.
Best Street: Get together with a few of your neighbors and enter your street in this coveted category. To qualify for this category, a minimum of four homes on your street must participate.
To enter, fill out this Neighborhood of Lights entry form on Somersett.org or email Robin Bolson at [email protected] or call her at 775-787-4500, ext. 324. The deadline to enter is Dec. 1. Touring and voting start on Dec. 2. Stay tuned for more information.
WHEN TO DECORATE? SOA Rules & Regulations state that December decorations may be put up starting on Thanksgiving (Nov. 25) and must be removed by Jan. 31.
Many thanks to our community sponsors for this event:
The Brett W Charbonneau Agency Inc., an American Family Insurance Agent located in the Town Center
The Kirby Team of Realtors at Berkshire Hathaway HomeServices
Stephanie Hanna of Synergy Home Mortgage  
 _____________________________________________________________________________



Two new faces on the Board of Directors
Congratulations to Anna Olea-Moger and Clint Maples who were elected last night to the SOA Board of Directors. Each will serve a two-year term. 
Many thanks to Pete Platt and Barney Siri for stepping up to run for the Board and for their interest in serving the community. We hope they will continue to be involved in the Association!
2022 Budget ratification
The 2022 Budget was automatically ratified at the Annual Members Meeting yesterday. From Article II, Section 6 of the CC&Rs: "Unless at that meeting seventy-five percent (75%) of all voting power of Owners rejects the budget, the budget is ratified, whether or not a quorum is present."

The budget calls for no increases in Club at Town Center and Gates monthly assessments and an increase of $3 in the monthly Common Area assessment, to $108/month. 
2022 assessments are:
General Common: $108 (paid by all Somersett homeowners)
The Club at Town Center: $89 (paid by all Somersett homeowners, except members of the Sierra Canyon sub-association)
Gates: $50 (paid by residents of gated communities)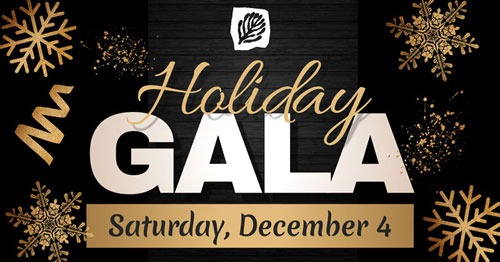 Let's get dressed up and kick off the season during Somersett's first-ever Holiday Gala!

We'll begin the evening with cocktails and appetizers at 5:30 pm in the Great Room with live music by the Jazz Lady (one of your Somersett neighbors!). Enjoy a sit-down buffet dinner followed by dessert around the Christmas tree. After dinner, the seven-member Margret's Funk Band will crank up the energy and get everyone dancing. A full bar will be available until 10 pm.
This event is open to all Somersett residents, including those who live in Sierra Canyon. Adults only, please!
When/Where: Saturday, Dec. 4, from 5:30-10:30 pm at the Club at Town Center
Cost: $75/person
Register: At the front desk of the Club, 775-787-4500 (no fee), or via Eventbrite (small convenience fee). Hurry - registration ends on Monday, Nov. 22!
Dress code: Holiday fancy
Sponsored by: The Community Events Committee
Refund policy: Reservations for this event are nonrefundable. If you are unable to attend, you are welcome to transfer your reservation to a Somersett neighbor. Email details of the change to [email protected]
Our Featured Sponsor
These businesses pay an annual fee to our Association, helping to defray the cost of this website and technology improvements. While the Association does not officially endorse them, we hope that if you are in need of some of these services or products, you will give them sincere consideration. 
See the full page of Our Sponsors
 
 
 



 
 


Agency owner for Exclusive AmFam policies for home, auto, umbrella and life insurance from a local agent – located at the Town Center.


 
 
Address: 7665 Town Square Suite 205G (by appointment only)
Phone: 775-833-1189 or text 775.204.2254 or quote online
www.SomersettInsurance.com
 
 

Somersett resident since 2014

 
Interested in becoming a sponsor? Fill out this interest form and we will be in touch.