Report irrigation or maintenance issues under the Contact Us tab  

---

Welcome to our new website!
If you are having trouble registering, please see this Resident Website Guide or our Website FAQs page. To contact a staff member about a website issue, fill out this form.

---

Flower and bulb fundraiser for the Community Garden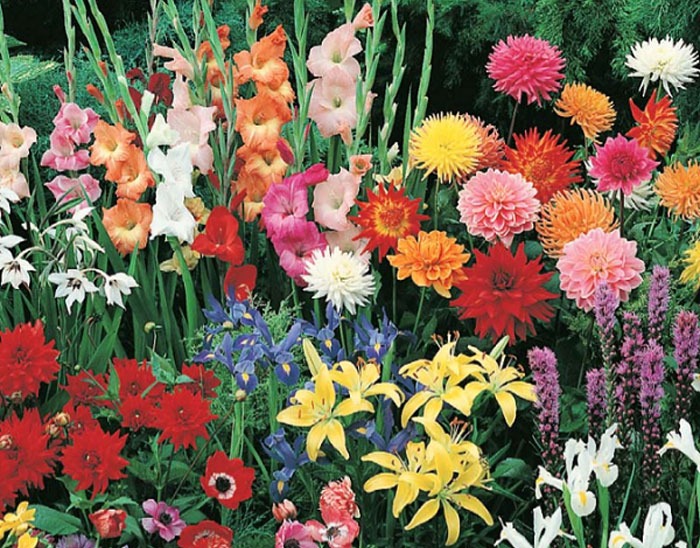 Above: Garden Spectacular 57-bulb package ($25).

Spring is just around the corner, can you believe it? Members of the Community Garden Committee are happy to announce a win-win opportunity to all residents of Somersett and Sierra Canyon. Instead of masking up, social distancing and waiting in a line at one of those local big box stores or retail nurseries, consider going online from the comfort and security of your home to purchase spring flowers, bulbs, fruits and veggies! Through our fundraiser, your purchase will create a splash of color throughout your yard and the committee will receive the proceeds to help purchase topsoil and desperately needed supplies not provided by the city. WIN-WIN!
---

We are hiring!
Yes, we know it's still winter but at the Club at Town Center we are already gearing up for summer programs, including camp and pool activities. As part of this preparation, we have job openings for seasonal staff (ages 16 and up). Are you or someone you know interested? Now is the time to apply!
2021 seasonal summer positions available:
Camp Counselor
Golf Hut Attendant
Lifeguard & Swim Instructor
Pool Monitor
Snack Bar Attendant
For information, contact:
Erika Veach | 775.403.9116 | [email protected]
Kay Mabson | 702.214.2328 | [email protected]


---

Congrats to this week's winners in our website drawing!
To encourage Somersett residents to register on this website, we are holding weekly drawings for prizes from local businesses. 
Congratulations to our Week 5 winners:
Rick Ungerecht ($25 gift card for SGCC),
Carmen Price-Zigrang ($25 gift card for Peavine Taphouse) 
Kim Cuevas (Love da Pawz gift box)
Marilee Watts ($50 gift certificate for Grace Day Spa)
How to enter the drawings: Once you log in as a resident, look for the "Enter to Win'' tab on the left column. Fill out the form and you will be entered into the drawings for the following great prizes (one entry per household, please):
Many thanks to our community sponsors for donating prizes for our drawings!