Quick Links
------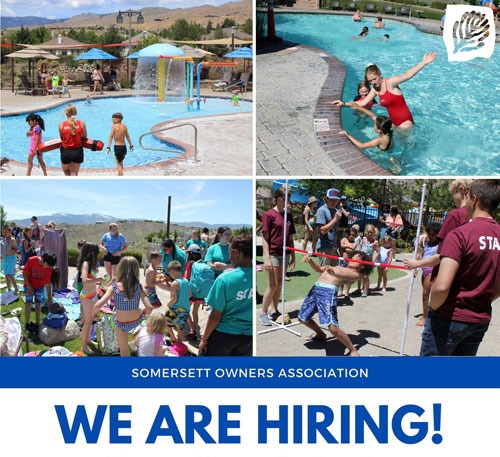 Looking for a summer job? 
Somersett Owners Association is gearing up for our busy season - summer - and we have lots of openings, including Lifeguard, Camp Counselor, Event Crew, Swim Instructor, and Recreation Attendant. 
READ MORE HERE

------

Communications and Events committees have openings
The Communications Committee is seeking a volunteer from the community to join the team. Ideally, the candidate would have a background in social media, websites, photography, writing, etc. The committee meets at 4 pm on the second Tuesday of each month at the Club at Town Center. 
The Community Events Committee is also looking for members. If you have event-planning experience or a desire to be involved in crafting community events and activities, please consider joining this fun team. The Events Committee meets at 3 pm on the second Thursday of each month. 
If you are interested, please fill out this application form. If you have any questions, email Communications Manager Robin Bolson at rob[email protected].

------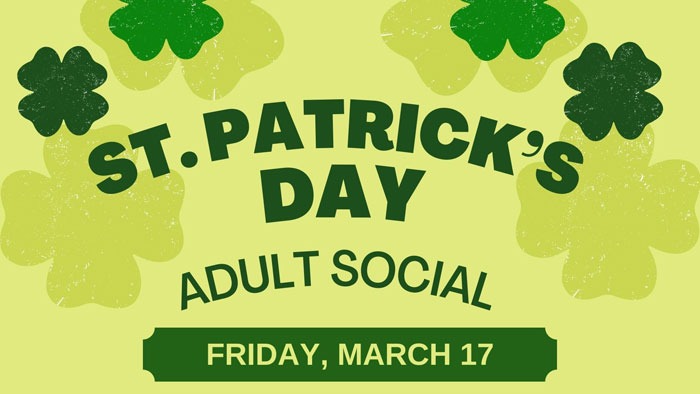 When: Friday, March 17, from 6-8 pm
Join us for this St. Patrick's Day Party, celebrating all things Irish. Wear your green and bring a dish to share and a beverage of your choice. Admission is free, but registration is required: REGISTER HERE
Adults only, please! This event is open to members of the Club at Town Center.