Stay up-to-date!
Sign up for Association enewsletters
---



Don't miss Music on the Green on Saturday!
5-7:30 pm on Saturday, June 19
Bring your lawn chairs and blankets and settle in on Hole 1 of the Canyon Nine and enjoy an evening of live music and goodies from guest food trucks -  Mr. Margarita, Daddy's Tacos, Fatty's Gourmet Hot Dogs and Nice Cream Nitro. The high-energy '80s tribute band New Wave Crave is bringing the party and it's guaranteed to be a good time ('80s attire is encouraged)! Admission to Music on the Green is free and open to ALL Somersett residents.


Hole 1 of Canyon Nine closed for Music on the Green
Hole 1 of Canyon Nine will be closed Friday through Monday (June 18-21) due to Music on the Green, but golfers can play through starting at Hole 2. Please check in as usual at the Golf Hut before you play. We apologize for any inconvenience this may cause.
---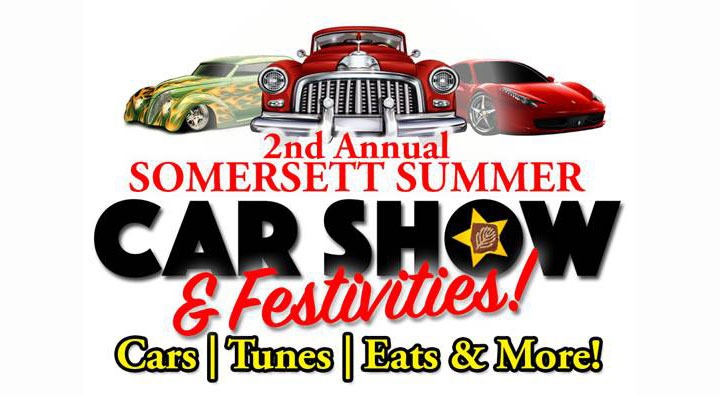 SAVE THE DATE!
July 10, 2021 | Somersett Town Center
Calling all owners of cool cars!
We already have over 80 classic and cool cars signed up to participate in our Summer Car Show on July 10. Do you want to enter your vehicle? Hurry, we are capping our registration at 80! REGISTER HERE
New! Meet & Greet/Planning event
We are inviting Car Show registrants (and anyone else who is interested) to a Meet & Greet/Planning event at 10 am this Saturday (June 5) at the Peavine Taphouse in the Town Center.  Come grab a cup of coffee and a bagel sandwich and we'll all talk about the Car Show, activities of the day, and some areas where volunteers could help us out. Bring your cool ride if you wish!
See you there!

- Bill O'Donnell, Event Chair
Rob Jordan
Questions? Email Robin Bolson at [email protected]


---
Calling all businesses!



Realtors, landscapers, auto service, restaurants. Small and home-based businesses. Accountants, attorneys. Home décor. Dog sitters! Housekeepers!

Makers or sellers of cool gadgets and products! Any and all service providers.

Over 5,000 Somersett residents in over 3,000 homes might love to know about your products and services!

Here's how you can reach them!

Advertising opportunities will soon be available on this website! This website will link directly to your website. And will show a graphic or photograph of your product or service in a slide show on the home page!

Priority and discounts to Somersett residents!

Interested?

Click this link for more information!